Marriage Commissioner, Shaughan Whalen knows: Yours is the only wedding that matters...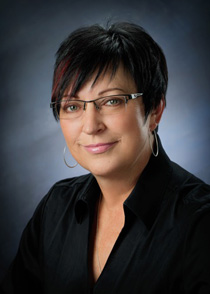 Your wedding day should be one of the best days of your life. It's the one time in your life when you can request - and get - just about anything you want or need.
When you choose Shaughan Whalen to perform your civil marriage ceremony, you get so much more than someone to lead you through your wedding vows.
Your Wedding, Your Way; Inside and Out
Civil marriages can be performed in just about any location, either indoors or out.
Shaughan's hometown of Leduc is located in Central Alberta, with easy access to many great outdoor wedding locations, from the beautiful North Saskatchewan River Valley and the Devonian Gardens to Leduc's Stone Barn Garden and countless other nearby scenic sites.
Shaughan is happy to travel to the small communities that surround Leduc to perform your wedding ceremony. Shaughan welcomes the opportunity to work with you to make any location the perfect wedding site.
Shaughan would be honoured to be part of your special day. Her years of experience in planning and conducting civil wedding ceremonies gives her special insight into what it takes to make a wedding special and unique. She will commit as many hours as it takes to making your wedding an event to remember.